An Avant-garde Technology In Front Of Us Again, Claims To Have Flourished A Next Generation Mobile Phone That Is Transparent & See-through.
Polytron Technologies is a Taiwanese company which is ready to baffle our minds with its upcoming translucent cell phone. It has claimed to launch it by the end of the year 2013. It is already marketing its multi-touch system to the public.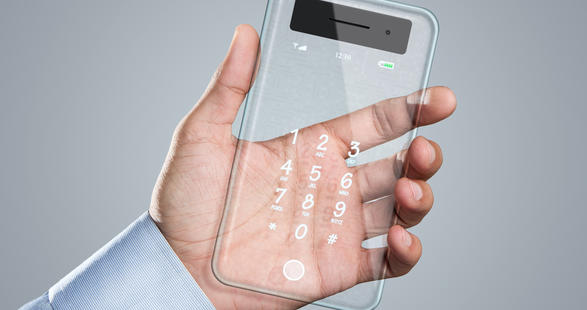 How it works?
The phone-makers told that they are using a Switchable Glass Technology that helps in achieving their goal. It is actually a conductive "Organic Light-emitting Diode" (OLED) which makes use of liquid crystal molecules to exhibit pictures. The images these liquid crystals generate are vivid and flamboyant and as a result the picture quality improves.