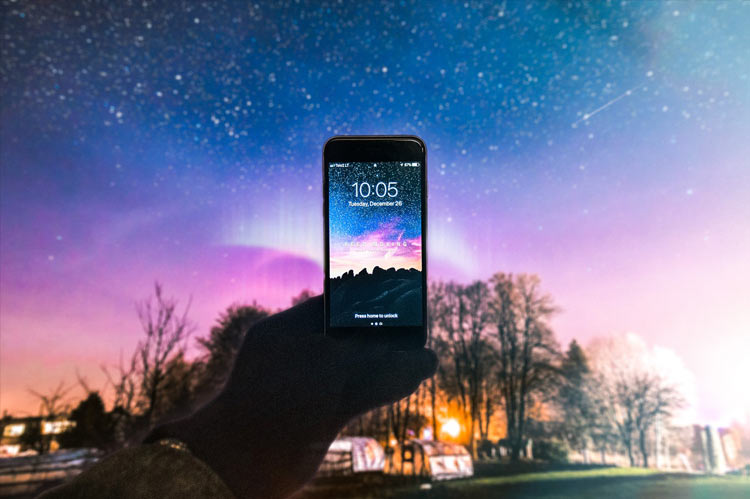 iPhone 9 Release Date and Specs
iPhone 9 is going to be the next iPhone that Apple is expected to launch in 2018. However, we're not so sure right now exactly what they'll be calling it – an iPhone X2 or iPhone 9 may be – but it should arrive by next fall. Let's find out some pertinent details and rumors floating around about the new upcoming iPhone.
What's The Name Going To Be?
Well, until now, Apple has followed a certain naming convention with a new iPhone named as iPhone suffixed by its number in the series and the next model used to be iPhone suffixed by the number of the previous iPhone added with an 'S' at the end. However, that changed with the 2017 release as rather than iPhone 7s we got iPhone 8, iPhone 8 Plus and iPhone X last year. So, we can't say if we're going to get iPhone 9 now or an iPhone X 2 or something completely different.
When It's going To Release?
Since iPhone 5, the major smartphone manufacturer in the industry has announced all its flagship iPhone models in special events that are conducted in first or second week of September. Similarly, after iPhone 5 the following iPhone's shipped on second Friday after Apple Event while the iPhone 6s was an exception as it shipped on third Friday while iPhone X also shipped on 3rd of November creating another exception.
As past patterns indicate future events, we can expect the new iPhone to be released on announced and released on same dates after Apple Event 2018. However, just keep yourself updated as these dates are cautious release dates and not fixed.
iPhone 9 Design And Specs
So, now if you are interested in finding out what specs and design features will be coming with the new iPhone, here we have listed some details from the rumors that are floating around.
Super Retina Display
A major change that came with iPhone X was Super Retina display. It's a 5.8" OLED display that generously offered 2436×1125 px resolution. So, we expect the new iPhone to offer exactly the same impressive display as well. And, with OLED panels getting even cheaper for the manufacturer, it's quite likely for Apple to feature them in new iPhone's.
Face OD
In case, if Apple decides to switch to all-front Retina display for new iPhone, we can expect the touch ID fingerprint sensor to go away as well. When Apple decided to get rid of its fingerprint scanner in iPhone X, its main reason behind it was to come up with 3D facial recognition feature that it called a Face ID and used it as primary solution for authenticating user.
A12 Chip
We're pretty sure that Apple will also introduce new custom-built chip in the new iPhone. The new chip-set will probably be named as A12 considering what we have had previously and it is also expected to come up with battery life and performance improvements. The current A11 Bionic chip-set featured a couple of high-performance cores that helped the new iPhone go 25% quicker compared to the previous A10 Fusion chip. Besides, there were four high-efficiency cores as well which improved the power consumption of the new device.
So, let's see what Apple comes up with this year and what the new iPhone 9 will be called. Nevertheless, we expect it to be something really special as Apple continues to improve its products year in and year out.