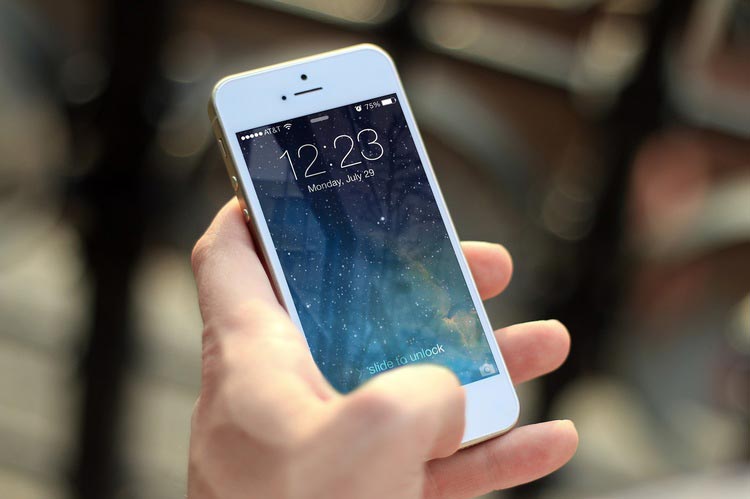 iPhone and Siri Travel Features
I've been talking about iphone and Siri travel features and an Apple ad tells the story very succinctly. In this example, a couple decides to take off on an east-to-west, cross-country road trip ending in Santa Cruz, California. Their first question is "What's the best way to… (Santa Cruz, in this case)." When you ask voice-driven Siri a question like this, Siri engages the iPhone's built in Maps program, and in this case, presents the user with two route options. You may opt to "show traffic" on the route, and you can see the turn-by-turn directions in a list.
Among all of the ways the iPhone works for navigation, and for this example, in particular, this is still the weakest link in the iPhone's navigation and GPS capability. Apple still does not offer a strong, spoken-directions, turn-by-turn navigation app built into its operating system. That wouldn't be especially problematic, if Apple would let us connect Siri to our navigation app of choice.
There has long been speculation that Apple is working on a powerful and feature-laden, spoken-directions, turn-by-turn app, and I suspect Apple will resolve the problem with that solution and perhaps also give us the option of having Siri default to our app of choice.
The iPhone as an outdoor travel helper improves considerably after that rough start. The next question our wandering couple in the ad ask is: "What's the best barbecue in Kansas City?" Siri has no trouble "understanding" and quickly answering a question like this. In this example, Siri tells us that she found 20 barbecue restaurants in KC, and sorts them in descending order by star rating. You will see all of your selections pinned on a map, and when you select an individual restaurant, you are presented with a click-to-call phone number, street address, and an option to get "directions from here." Bottom line, you are going to be eating some good barbecue, and will have no trouble making a reservation and getting there.
Later in the road trip, our couple has obviously been driving for quite a while, and in a dazed voice, they ask Siri "Where are we?" Siri promptly answers a question like that by showing "your current location" on a map and as a street address, if available. If you click on the map thumbnail, you are transferred to the maps app, where you can pinch-to-zoom in and out to get the full perspective on your current location.
Approaching the Grand Canyon, the couple asks "how big" the canyon is. For this type of query, Siri taps into a database that Apple licenses from Wolfram Alpha to quickly inform us that the Grand Canyon is 1,900 square miles in size, and welcomes four million visitors per year. Siri and Apple depend heavily on Wolfram Alpha for most of these types of queries, including another one the the couple asks about the Orion constellation. Siri is also great at math, thanks to the Wolfram Alpha connection.
At one point our hapless couple runs out of gas, and asks Siri: "Are there any gas stations we can walk to?" Siri will correctly interpret this to mean "closest gas stations" and will list options, distances, and directions, thereby saving the day. You wouldn't want to start walking in the wrong direction, in this case.
Apple's ad ends with our travelers telling Siri to "remind me to come here again." That's a pretty open-ended request, but Siri handles this well, by connecting with Apple's Reminders app asking "what date" you would like to be reminded, and then attaching your location to the reminder. On a more practical level, I've found the location feature of the Reminders app to be more useful for say, presenting you with your grocery list, and then reminding you as you pass near your chosen supermarket on the way home from work.
Some iPhone and Siri features I find useful while road tripping that weren't covered in the Apple ad include sending text messages by voice-only, and asking Siri about weather conditions at your current location, or even in your destination city. And they also work as cycling GPS when you go out for cycling.
Overall, the iPhone and Siri are very useful when traveling, if you understand the strengths and weaknesses of Siri and the environment in which she operates.
Featured Image Source: Pxhere