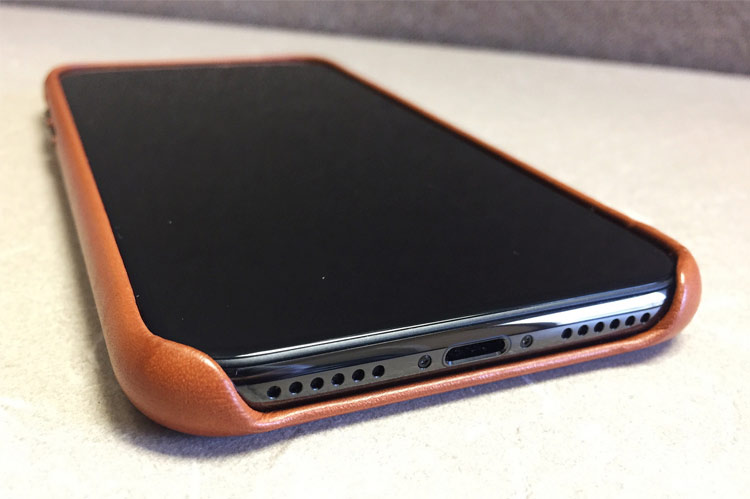 iPhone X is by far the best iPhone apple has released. iPhone X has outstanding specs and massive improvements from their last versions. Stuff like including face recognition unlock tech and a virtually bezel-less design makes it a compelling phone.
When you have such amazing phones, why not get equally good cases. These phone cases include the longevity of body life of the phone while making it look very sleek.
Phone cases are an integral part of the phone safety process. You may not realize it now but phone cases are extremely important. In fact you can argue that they are essential. But there is a downside to it; they are often not very pretty. However that is not always the case. We have shortlisted some iPhone X cases that are very functional, will keep your phone safe while increasing its beauty.
iPhone X Cases
Here are six of the very best iPhone X cases you can buy in market today. Sit back, relax and enjoy.
Spigen Ultra Hybrid iPhone X Case

Spigen is a renowned brand when it comes to creating beautiful phone protection covers. The Ulta Hybrid case by Spigen is highly recommended. It comes in five different colors; black, gray, white, tan and burgundy. There is one however that stands out; a clear plastic cover that is guaranteed not to catch dirt or become pale.
Spigen Ultra Hybrid case protects the phone from scratches as well as drop. There are colored side bumpers to cushion the blow of everyday falls. And of course, there are ports cut out for all the buttons and inputs.
Speck Presidio Grip Case

Speck has been in the case production business from quite some time now and have made a name for themselves. They produce sturdy covers and Presidio Grip is no different. It protects the phone from up to 10 feet of drop!
They call their manufacturer material Impactium – a specially engineered material that that is completely shockproof. There is a raised bezel on the front that specifically protects the phone's screen. And there are rubber grooves at the back for "every day" drops.
Presidio Grip case comes in seven different colors.
Trianium Walletium Case

Trianium Walletium case is the perfect case if you want something very fashionable with stylish cuts and not spend too much money. The case contains dual layer of a TPU material that protects the screen and body from the scratches.
It is not just a case, it is a wallet case. There is a side pocket that holds credit cards, IDs and cash. The case has a very modern yet powerful 'Batmobile-ey' design.
Tocol Premium PU Leather Flip Case
The Tocol Premium PU Leather Flip case is a dream come true for every iPhone X's owner. It is the only entry in our list that is made out of faux leather and not just any leather, a premium quality faux leather. The leather casing provides addition protection; a 360-degree, full guard against scratches and shock resistance against drops.
The fold over design also contains space for cards. Tocol Premium PU Leather Flip is truly a case for people who are looking for class and style.
Apple Leather Case
Let's finish off with the most genuine iPhone X case you will ever find – because it is made by Apple itself. This is an insanely simple design that works like magic. The case fits the phone easily because the manufacturers are the same.
There are aluminum buttons on the side – so that you can use them without changing the original look and feel of the phone. It is made from European leather and needless to say it is the most premium quality you can find.
Featured Image Source: Flickr