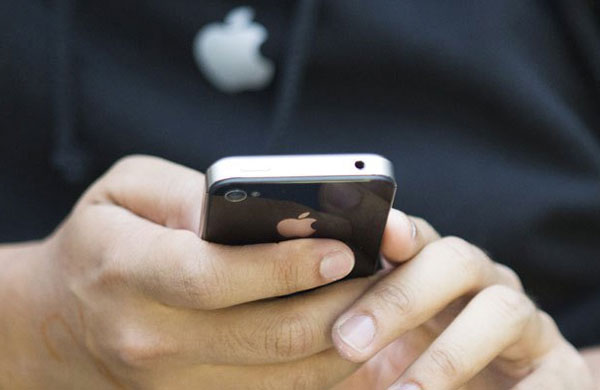 Apple
Apple is an American multinational company headquartered in capertino, California that designs develops and sell personal computer and software and other consumer electronics. Apple has launched a so many Smartphones (iPhone) with unique features .Now launching new mobile facilities to facilitate their users.
Times of India , WASHINGTON
Times of India , WASHINGTON : Apple is said to be working  on new mobile feature of mobile ATM service in coming future. According to report this idea is particularly generated for those people who are busy in their life and has no time to bring the cash from an ATM. Apple calls it "Ad-hoc cash dispensing network" you just launch it in your mobile and tap the amount how much you need.
Now a days when ATM is available in every space that close to your home and offices and near to shopping mall it reduce the time and space of people now Apple is working to launch an ATM access in peoples' hands they can just tap any amount any time and receive it. Apple has filed a patent application for a network which would compete with ATMs and it would reduce the distance by providing cash at home.
Apple sends this application on July 2011 to get patent and trademark of this particular network. something is already done by Apple that it allows their users to keep their money in their consumer account to buy iTunes , music and videos.
With this facility consumer download different things for their iPod and iPhone. consumer have cash need to put the request detail about how much they want to borrow and tell about their location by GPS.
More Attractive and Most Favorable
This is more favorable for the company because it will also create a source of marketing .When consumers get it and use it they will t. ell to others and they also want to buy it. The request can be sent to anyone at same location who is sign in to this service if the lender is willing to pay  so arranged cash would be handed over to the particular person.
By this service the requester's account would be charged with a specific amount while cash provider is credited. the require cash request might be accepted on time or may it take some time.
It does not necessary that the application must be identify any way there must be some against this service it depends on the possibility of Apple and fund provider might agree on a fee.