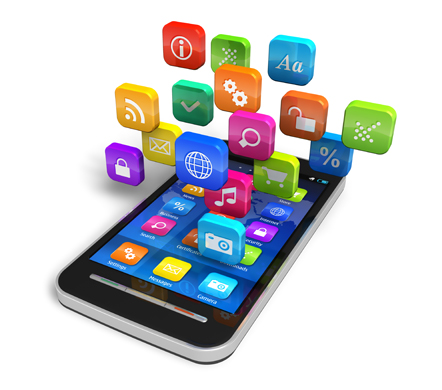 App development
The use of mobile Apps is rapidly increasing and therefore the technology behind it must also develop at a rapid pace. Apps are now being applied to every aspect of life, and companies developing Apps have had to become more creative as a result. The increasing competition has also led to innovative design and App development.
The increasing use of Apps
 As a large number of people possess a smartphone, it is only natural that they should begin using the Apps designed for them. Many Apps are free to download and use and this has helped to boost the mobile App industry as a whole. In comparison to the rest of the IT industry, mobile Apps are a young sector, but it is one that has become a force to be reckoned with as more and more companies are recognizing the value of the mobile App.
Technological developments
The use of touchscreens has been very important in the development of the App. It means that with a simple swipe of the finger, the App can be accessed and used. The user does not need to scroll through endless menus to access the services that they need. The fact that they are very simple to use has made them even more appealing to the end user.
Apps already allow people to do their shopping and alter the temperature of the central heating while they are out and about, and it is expected that there will be more Apps developed in the future that allow for other household operations to be dealt with in a similar way. This could include switching the oven on or operating the lights.
It is already possible to make payments online for all kinds of things and the next big thing is expected to be the promotion and development of contactless payments, using the smartphone. People will not have to carry cash or cards around with them to make the payments. This is something that has already been developed, but it is not always possible to pay by this method in the stores. However, as more and more stores adopt the technology, it is thought that more Apps will be developed to take advantage of it.
Mobile security is also expected to be high on the agenda for many mobile App developers. Simply having user names and passwords to access Apps and services is no longer enough. Fingerprint scanning technology is already available for mobile devices and one development thought to be on the horizon is face recognition and biometric technology. Face recognition is fully expected to be the security measure of choice of many companies.
Companies that use Apps need to be sure that they keep up with the latest developments and make themselves aware of App development companies that are innovative and moving forwards. Worry Free Labs is one such company that is rapidly making a name for itself in UI/UX design. The Worry Free Labs Blog is a good place to keep an eye out for the latest industry developments and trends.