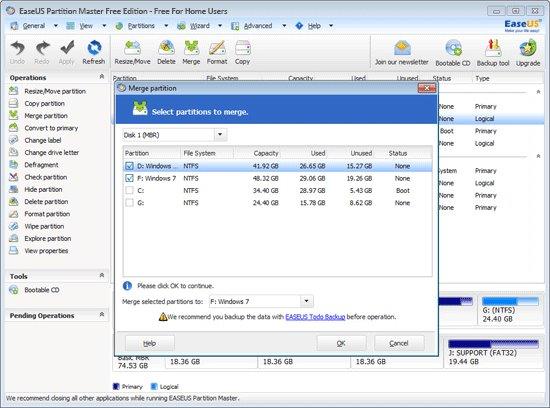 There is a wide range of options available in free partition manager software that carry a great reputation among worldwide users. What every customer is looking for are those many powerful that give them features complete control over their hard disk and partition. There are different choices available such as AOMEI Partition Assistant, Ease-US, Paragon Hard Disk Manager, etc.
Partition Manager Software
Every software carries its own pros and cons. However, Ease-US is a trusted name when it comes to partition management and when you need to convert dynamic disk to basic. The easy-to-use wizard makes for a simple and reliable disk management. Now you can take care of the low disk space problem, extend system partition and manage disk space easily on MBR. There are three main functions in the all-in-one free disk partition manager software- Partition Recovery Wizard, Disk & Partition Copy Wizard and Partition Manager.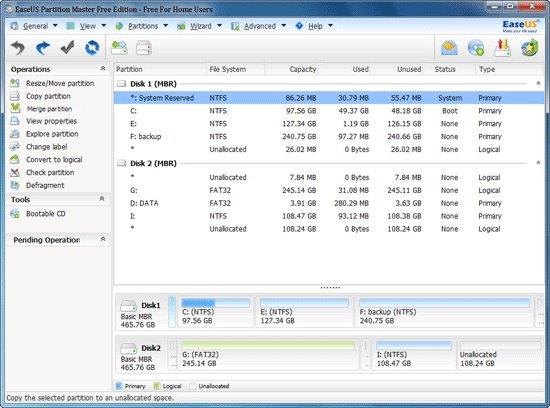 Ease-US is one of those few Partition Managers that can help you make maximum use of hard drive capacity. Maximize PC performance without data loss and convert FAT to NTFS file system. You can also convert dynamic disk to basic disk with just a few clicks. There are intrinsic limitation of Windows Disk Management, and dynamic disk to basic conversion is not possible without data loss. However, EaseUS Partition Master can help you do those conversions without deleting all volumes.
The best part is that one can easily merge two partitions without data loss or convert primary partition to logical partition. If you want to clear out sensitive data on disk permanently, the free partition manager helps you perform the task with ease. The best part is that you get support up to 2TB partition on MBR disk and 4TB partition on GPT disk. There is no re-installation required for Windows system, thanks to the clone disk and volumes for data protection. One can copy partition file-by-file and protect their data. Just make one click to upgrade system disk to a larger one and get support for GPT disk/partition copy.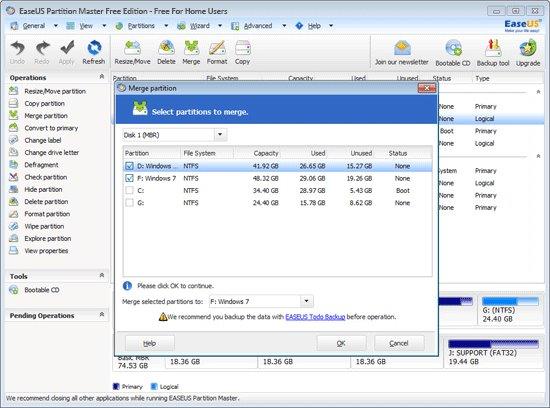 Do not forget to make use of the option available for shutting down the computer after any operation, especially when you are copying disk that contains the operating system. The free partition manager is primarily designed to recover deleted partitions on unallocated space due to hardware or software failure. You get two modes in the software – Automatic and Manual to enjoy complete and natural control of the recovery process.