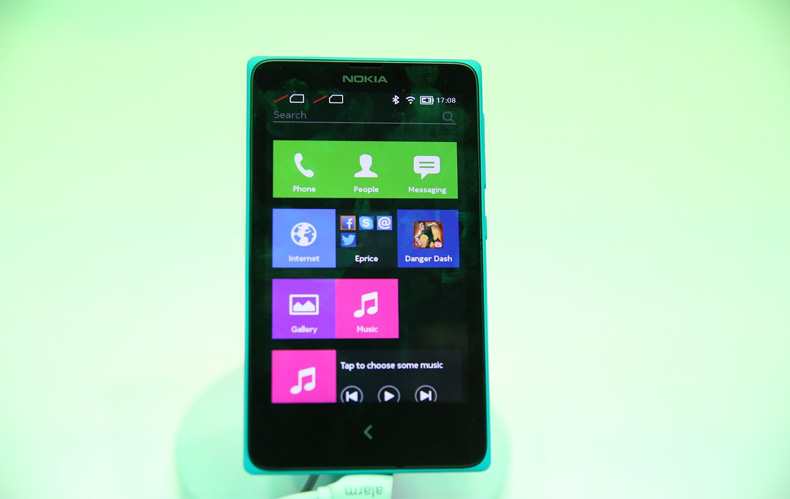 Install Android APK Applications in Nokia
Nokia announced its new Nokia phones with Android DUAL SIM: so, not only it is the Nokia X, as previously speculated Normandy; has also been submitted to Nokia and Nokia X + XL, phones sharing most technical characteristics and lack of Google Play. The most notable among all talking about specifications difference is that the Nokia X and X + have a 4-inch screen while the Nokia XL a display of 5 inches.
But beyond the hardware, there is a doubt about the kind of Android system that has this range of Nokia. The Finnish explained that the Android version of this family of smartphones is based on Android AOSP (Android Open Source Project) system, with a fairly deep customization of Nokia both at IU (has a very identical appearance to Windows Phone 8 ) and functionality. This means that they are not the same as Android devices from manufacturers such as Samsung, LG or HTC.
To be more explicit in this regard, it has been confirmed that although these "Nokia's X" come with Android, are focused on services Nokia and Microsoft instead of Google services, ie in them are pre-installed at the factory applications Skype (which incidentally comes with a free month of premium service for those who purchase these devices), Outlook, Bing, Here (Maps application Nokia) Nokia Store (Nokia's application store) among others. The factory does not come with Google Play Store or any Google application like Gmail, YouTube, Google Maps, etc. Similarly, no Download GBA Emulators can be used.
Despite this, the official announcement of these three smartphones has indicated that it will also be possible to install third-party applications on these phones, from internal memory or SD card device -installation APK, evidentemente- files. Nokia claims to have secured the support of Android apps with Nokia X: up to 75% of applications available for Android can run well in this family of smartphones. As an example, the blog Android Central has installed its Android app in the Nokia X to try to find out how true this is, and has seen proper operation thereof.
How To Install Any Android, APK  Application in The Nokia X, X + and XL
As with other Android devices, it is necessary to enable installation from unknown sources in the System Settings. That done, just a matter of running the APK file previously saved on the phone memory card to install. If you want to install applications on the Nokia Play Google X and his brothers, we must choose to find the APK to install the application in this way.
According to Nokia, not all Android apps are compatible with the X range so it is not guaranteed the performance of all the applications available on the Google Play Store on these devices.
Installing the Nokia Play Google X, X + and XL
As Google Play Store is an application in a more "normal Android device," you may also be installed using the above method, like any other application on Google. Everything is a matter of searching the APK Play Store (APK version 4.4.5 is the latest now) and install it in the same way. This is not confirmed and you need to try it for yourself. Nokia said that these phones can access third-party app stores like Yandex. It is possible that Google Play can also be included here.
For developers, it appears that may be able to send their applications to Android Nokia Store, without modification in the APK package.
The Nokia X, X + and XL are Android devices after all: all that is possible in a normal Android, or at least most, could be implemented in these devices. Although Google Play Store have factory installed, you can install applications that store if they get the APK using the procedure. No 100% compatibility, but it can run 75% of applications available is more than acceptable for a brand that is making use of a product strongly associated with the competition.
Featured Image Source: Pixabay