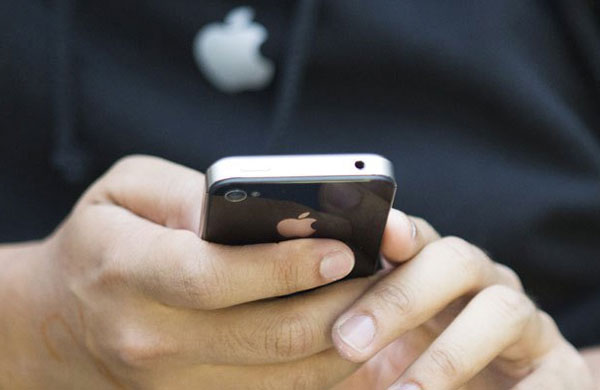 The hottest buzz of today is that world-renowned Apple iPhone is knocked down in China. Its rival smartphones have done a number on it and reports indicate that the users for Samsung and other Android phones are in mainstream now.
Apple iPhone
Apple told the media that its revenue has fallen for 14 percent YOY to $ 4.6 billion till the end of June, 2013. The region China-Hong Kong-Taiwan sales results were out of it even having good overall sales in the world. It showed a depressing outcome, however, in these three main sales areas. It dropped down to 43 percent on the quarterly bottom.
Analysis
Apple CEO Tim Cook attended an earning call recently in China and expressed his concern in a different way, though, he said:-
"I continue to believe that in the arc of time here, China is a huge opportunity for Apple,"
For analysts the reason for the weak sales is fierce competition among contemporary smart phones.
Research firm IDC's James Yan unveiled that the iPhone 5 did not get as much reputation as its ancestor smartphone iPhone 4S did by saying:
"The iPhone 5 was less popular than its predecessor, the iPhone 4S, in China during the first 100 days after they hit the market,"
China daily reported that the iPhone 5 was surpassed by stronger contenders like HTC, Samsung Galaxy and other local phones; moreover, China's telecom also has slashed their subsidies for iPhone 5 which is worth thinking.
Reasons to Get Down
The taste for Apple knock-offs have been lost here in China, a local Sales Executive said, Chinese have wider arena of smartphones now than the iPhone which is still an upscale commodity. So, automatically, people are opting for smartphones, that are admirable, accomplished and affordable.
iPhone 5 could not grab as much attention as its predecessors did since iPhone clones are more or less identical, while the other smartphone manufacturers offer a wider variety in all aspects i.e. software, hardware, specifications, performance and so on.
The rampage of Android is also the reason of devaluation of iPhone system. Android is easier, smoother and fun to operate than iPhone 5. However, there are many other solid reasons as well such as android phones gives you more options than iPhone's four to five models in all, Android phones have epic battery lives than rival, iPhone.
Bigger screens are also sources of attraction for many, we applaud smartphones having wider views today, though, iPhone does have a good screen size but it cannot match the sizes of a panorama of android smartphones.
Bottom Line
It is time for iPhone manufacturers to take into account these reasons and revamp its phone, otherwise the consequences are already occurring.