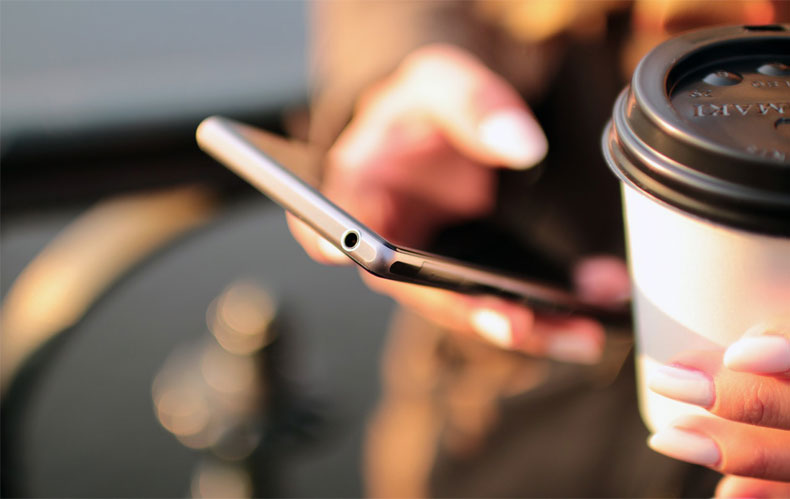 Top 5 Android Smartphones
Smartphones describe your lifestyle and the way you live. Modern technology has revolutionized the world with so many inventions, and one of the best inventions of technology is smartphones. Over the past few years, many companies and brands have produced some high spec smartphones, and it is not easy to choose the best out of them.
You might be interested in: Best YouTube Microphones to Buy in 2018.
If you can't afford an iPhone, there is always a good android smartphone waiting for you. The Android smartphones are pretty different from iPhone specs, operating system(OS) and design.
Nowadays, there are so many Android smartphones available at the market that you get confused on which one to buy. But don't worry, we have made a list of top 5 android mobiles that you should probably purchase in 2018. As 2018 is only in the mid, but there are already so much android phones released that it is difficult to choose the best one.
So without further ado, lets jump right into the list
Samsung Galaxy S9
Samsung Galaxy S9 is the newest addition to the Samsung, Galaxy family. Featuring some impressive specs and a sleek design, this Android smartphone tops the list of best android phones of 2018. Offering an excellent all-around experience, Samsung Galaxy S9 has a blending design, updated specifications, and the newest OS which attracts the user towards itself. This phone is an updated version of Samsung Galaxy S8. The improvements are minor as compared to Samsung Galaxy S8 that's why some users say that it is a bit pricey.
So go for it, if you want some upgraded specs with updated software and camera
Samsung Galaxy Note 8
Samsung Galaxy note 8 is probably the most expensive Android smartphone of 2018, but if you want to enjoy a superfast smartphone with some hardcore specs and a sleek design, you won't regret the money you spend on Samsung Galaxy S9. You won't choose the cheap Samsung GalaxyS8+ ver this BEAST as it offers a bang performance and has a fantastic Pen.
Specs are awesome. Performance is super fast and smooth, the camera is just like a DSLR, but some significant drawbacks are its expensive price tag, lousy fingerprint sensor and glass body which is fragile as compared to metal bodies
OnePlus 5T
If you want a best android mobile phone at an affordable price, OnePlus 5T is there for you. Featuring some outstanding specs, a bezel-less full HD screen, and a top-class camera, this phone beats many mobile phones which are more expensive with a huge price tag. If you are short on budget and want an android mobile that lasts longer with fast speed and smooth user experience, you won't regret buying OnePlus 5T.
Some significant drawbacks are, It is not waterproof, nor it comes with wireless charging and the camera's performance fades with the passage of time.
Google Pixel 2
Google Pixel 2 looks like a boring smartphone until you turn it on. Pixel 2 has got the attention of many users because of its high performance, top-notch camera, and a sleek design. The most updated version of Android is present in Google Pixel 2 which gives it an edge over other smartphones. The camera is flawless and beats Samsung Galaxy S8 in this competition. In short, If you want some hardcore features and not only the show-off, Google Pixel 2 is there for you which has a high performance as compared to other mobile phones up t date.
LG V30
LG v30 is an upgraded version of LG G6, and it seems LG has reached the heights of high performance, updated OS and good camera experience with this new Android smartphone. The price is reasonable and with kind of specs, LGv30 has, you won't regret buying it. The sleek design and excellent audio performance beat the hell out of other smartphones in this range.
In short, go for it if you want a high-performance mobile phone at an affordable price.
Featured Image Source: Pexels