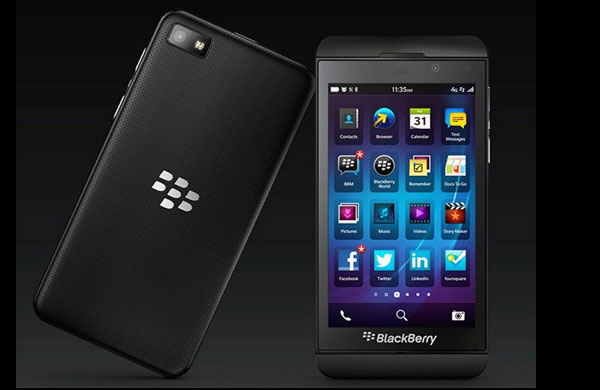 It is a fact that BlackBerry was on the rocks since its latest launch of Blackberry Z10. It has undergone through major changes from operating system to style. These changes are no doubt revolutionary which have challenged directly Samsung Galaxy S4, iPhone 5 and Nokia Lomia 920.
Blackberry Z10
The Canadian Company has called it RIM for running its latest operating system (BlackBerry 10 OS) it is an intuitive OS which is a plus point for Z10. Moreover, the application store also introduced new things in this smartphone. It embodies a 4.2 inch 1280 x 768 display, 2G RAM, 1.5 GHz dual-core processor with storage of internal 16GB.
Outlook
Blackberry Z10 is an eye-locking smartphone which resembles to a sleek slab of black crystal. It has a heavy bezel with a wide-gapped upper and lower side, although it seems a little awkward but the fact is not wearisome at all. This gap bezel is actually a part of its style. It measures 130 x 65.6 x 9 mm. Z10 enjoys a medium weight i.e. 137.5 g or 4. 85 oz, it means it is neither heavy like its contemporary Lomia 820 or 920 nor airy as iPhone 5.
A premium feeling grabs you when you take Z10 in your hand. Its rear will give you a soothing feel as it is a little rubberized for a good grip.
Features of Blackberry Z10
Blackberry Z10 is noticeable for its 8 MP camera along with an LED flash light, which is located in the top-left side. Its back could be peeled off easily just by putting a finger on the speaker grill. Under it there rests micro-SIM plus micro-SD card slot, memory storage of SD card slot is up to 32 GB, albeit reports suggest that this storage will get an update soon.
Another favor is the 1,800 mAh battery which is replaceable so that you could remove the dead battery and add a new one. On its right-hand side, you will find a three-button setup which is meant for controlling volume. While on the top middle, you are given a power/lock access. Towards its left, there lie connectively ports while on its right side, you will see a 3.5 mm headphone jack.
One-handed touch to Z10 is very smooth on it as its metal-finished keys are classical and easy-to-use. It is a sturdy set which is created for decent practice.  Messaging hub on Z10 is amazing, it captivates and probably the best feature proposed to the users.
Drawbacks of Blackberry Z10
Z10 has a limited range of applications present. A socializing spirit will not endure absence of major apps like WhatsApp or Instagram etc. moreover, it has fast but limited internet browsing option since BlackBerry service is not included now. The camera result is also so-so and has no compare to Android and iOS phones.
Finish Line
Blackberry new 10 OS is a good addition, performance-wise this smartphone is satisfactory and its messaging hub is a class of its own but its browsing could give you cramps for a while.