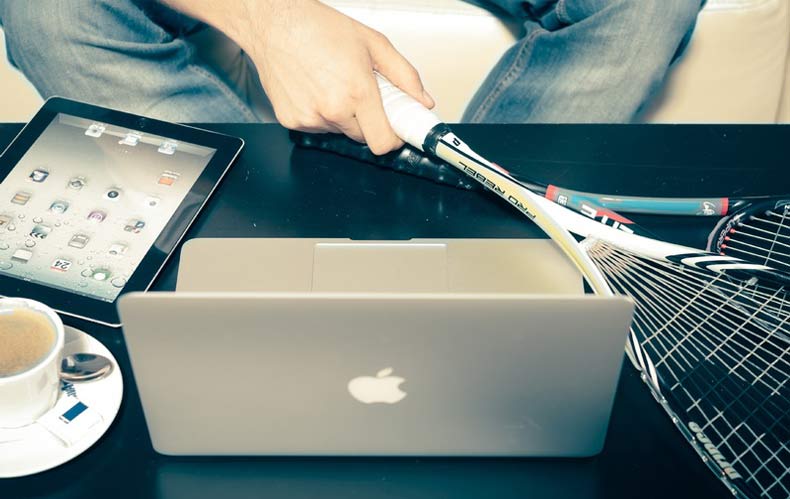 Foolproof Gift Ideas
If you're at a loss for what to gift someone for their birthday, a holiday, or other important event, some fun tech is always a safe bet.
As a writer, I regularly work out of coffee shops around the country. There, I always notice people my age, typing away on their sleek laptops, using kindles to read books, or checking their social media on the newest iPhone. Millenials are known for being the most tech-savvy generation in the current workplace. A majority of the people I know in the millennial generation have high-end phones, portable chargers, and high-tech laptops. But we aren't the only ones who are fans of shiny new toys. Older and younger generations are also using iPads, Smartphones, and other exciting and efficient electronics. Whether you're looking for a gift for your dad who embraced evolving technology, your mom who mastered Facebook better than you did, or your friend that works as an app developer, we compiled a list of gadgets that will satisfy the wants of any tech-lover in your life.
GOALZERO ROCK OUT 2 SOLAR RECHARGEABLE SPEAKER
You don't have to be a Tech-lover to be an avid music fan, but technology can definitely help people have easier access to their favorite tunes. The Rock Out 2 Solar Rechargeable Speaker is one weatherproof product that helps you take your music everywhere you go. The speaker lasts up to 10 hours, and can be charged by simply leaving it out in the sun for eight hours. If you have a USB outlet, it can be charged in as little as two hours.  The speaker can connect to your device through a one-touch Bluetooth pairing, for hands free use.
GOALZERO TORCH 250 FLASHLIGHT 
The Torch 250 Flashlight is a solar power phone charger and portable light all in one place.  It's equipped with multiple light options like a flashlight, flood light, and red emergency light that can be used in all situations. The Torch 250 can be charged in three different ways: by solar, USB, or with the special built in hand crank, so that you can have electricity whenever you need it. Phones and other small USB devices can be charged through a port that is on the Torch, making it an effective solar iPhone charger.
GOALZERO NOMAD 7 PLUS SOLAR PANEL
The Nomad 7 Plus Solar Panel is lightweight and portable, and works as a solar panel phone charger.  All you have to do is leave it facing up in direct sunlight, and the Nomad 7 charges any USB device connected to it. Its weatherproof design makes it easy to take anywhere from a nice picnic to rugged camping trips. An easy to read LED indicator displays the strength of solar conditions so you can know how effectively the solar panel is charging your devices.
GOPRO HERO6 BLACK
The Hero6 Black is Go Pro's newest camera and boasts their best image quality yet. The camera is waterproof without a housing down to 33 feet deep, and can be controlled  with simple voice commands for hands-free use. The camera's touch screen technology makes it possible to zoom in to find the perfect shot by simply tapping the screen.  It also has impressive low light performance and night photo mode.
Featured Image Source: Pxhere