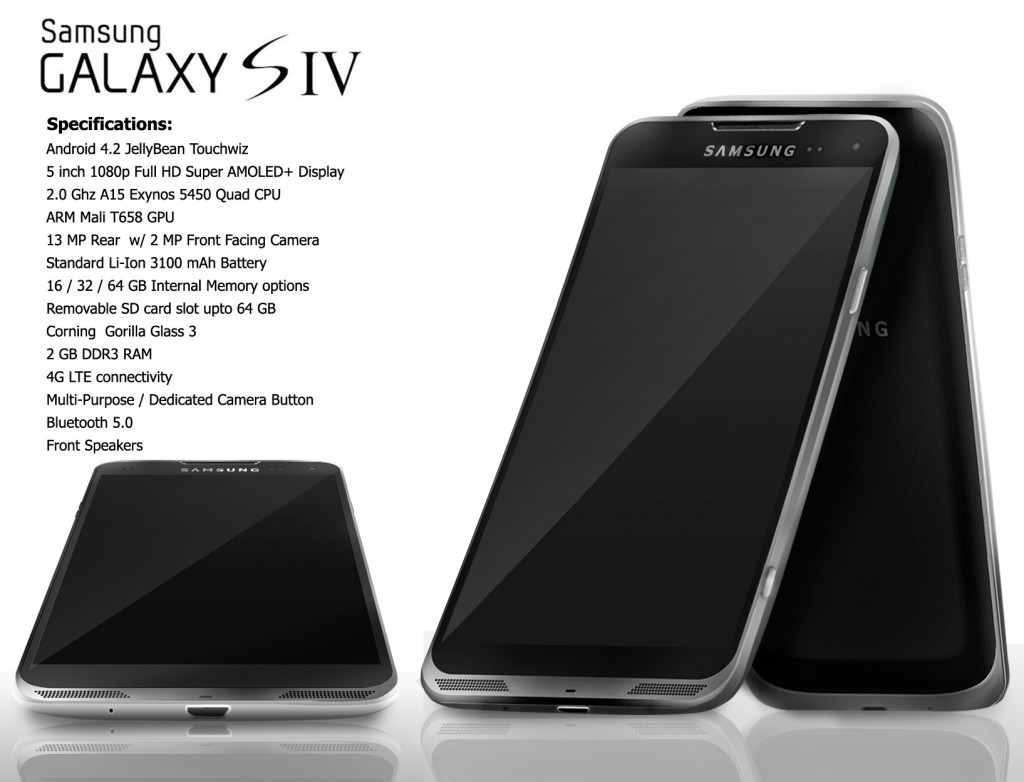 Galaxy S4
Over the past few years, Samsung seems to be on a growth trajectory since the launch of the Galaxy line of smartphones. It had come up to rival the likes of Nokia, Motorola and Apple for its share of the smartphone market. After three successful versions of the Samsung Galaxy, the launch of the Samsung Galaxy S4 was highly anticipated in technology circles. However, it seems that the S4 may not be all that it was earlier hyped up to be. There seems to be a lackluster pre-launch promotion on the part of Samsung and some industry insiders seem to have their doubts about the features that the S4 is being developed with.
Doubts of Samsung Galaxy S4
The expected date of the launch of the S4 is March 14th this year. The launch is scheduled to take place in New York, signifying the growth of the US market for the Samsung Galaxy line. For what appears to be a promising high-profile launch event, the anticipated drum-rolls are conspicuous by their absence. Industry experts are of the opinion that the launch might not have a lot of excited responses from users.
No Longer Revolutionary?
The reason for the lowered expectations of many people is that Samsung seems to have withheld some of the innovations that it had planned for the S4 launch. Samsung had made no secret about launching the Galaxy S4 as the revolutionary smartphone that was much anticipated. However, those claims are not being echoed anymore, which is providing fodder to the rumor mills.
What Will not be Part of the S4?
For instance, it has been reported that Samsung will use a system-on-chip processor manufactured by Qualcomm to power its S4 smartphone. Earlier, it was being anticipated that Samsung would use its proprietary processor in the S4. It was expected that this would be the ideal processor for the Google Android based smartphone. This move is a great setback to the claims of innovation that had been making their rounds for quite some time. It is expected that users are going to be greatly disappointed and are likely to turn towards Apple's iPhone.
Overview of Samsung Galaxy
It has also been reported that the S4 will not come with an AMOLED screen. This is another great disappointment for the users who will have to make use of the full HD screen for now. It has also been reported that the processor planned to be used for the Samsung galaxy S4 is liable to getting overheated. This, in addition to reports that the S4 will also be launched without the super flexible screen leaves little for users to await the launch with any great hope.