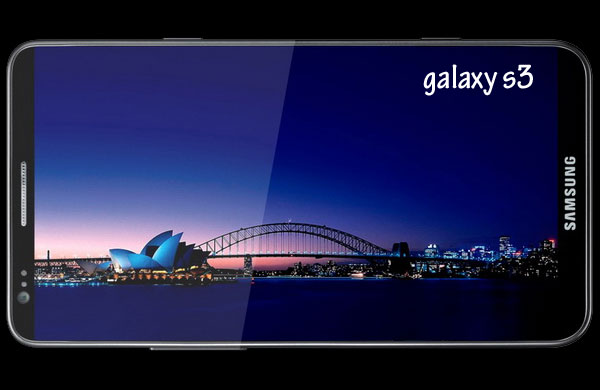 Samsung galaxy S3
Samsung has  released  a new Smartphone it is based on Android OS , considered a good Smartphone, have voice control and wireless content it aims to combine their position at the top mobile sector. Samsung galaxy S3 has been the top selling smart phone until now within 2 months 10 million handset  has sold this handset is very light weight phone at 131 g its casing is like plastic cover.
Features of Samsung Galaxy S3
Samsung galaxy S3 has 4.8 inches larger screens its much bigger than iPhone 5
8 magapixel camera and 1.9 front cameras
Runs on googles Android 4.0 software
1 GB file sending capability in 3 minutes and 10 MB in 2 seconds
15 GB and 32 GB version
Offer wireless charging pad
4.8 large screens AMOLED HD display front (nature inspired design)
1.4 GHZ quad-core processor
2 GB RAM and micro SD card slot
WiFi , Bluetooth, NFC
16 hours battery timing
Dropbox (50 GB storage )
Document viewer (Word, Excel, PowerPoint, PDF)
Calender plus google search, Maps
Competitor Handset
In 2012 samsung galaxy has received the most pre orders that's made it more popular and unique. This handset is more famous than HTC one X and Nokia Lumia 900.iPhone 5 is the best competitor of Samsung galaxy S3.
Problems
Battery Drains – A Drawback
One of a biggest problem that faced to the customer of Samsung galaxy S3 is battery drain some customer complaint about  it that the battery has finished in very less time its surprised that when set is not in use. Some people from the US and international version also reported about its battery drain when it is on standby mood. If its background some other features (WiFi , Bluetooth , mobile data , push email turned) is on so it also creates the effect on batteries .Its disappointing battery life dissatisfied its customers and they want to leave it.
Audio and Microphone Issues
Another problem is microphone some early adopter commented on it that at the time of driving they can't listen properly and at the end of call its drop their signals and phone speaker also not working perfectly and also reported about  the loss of audio.
Overheating
Many users complaints about its overheating, crashing and freezing problem.The Samsung S3 is a slim phone with a big screen , high battery power and has high power internal  components that may cause of overheating and might be any hardware problem.
WiFi Detecting
Samsung has received a lot of complaints about dropping the signals of WiFi .It may be Samsung S3 first catch the signals but later drop the connection . Some experts suggest that before using WiFi first switch off your cell then restart it after that you can get signals properly its not a fix solution but some professional do it.
Now that Samsung is going to release new mobile phone with special and improved features.this smart phone is expected to a superior version with 5.8 inch screen , 3 magapixel camera , 4.0 Bluetooth , 4 GB internal storage and run with 4.0 Android.