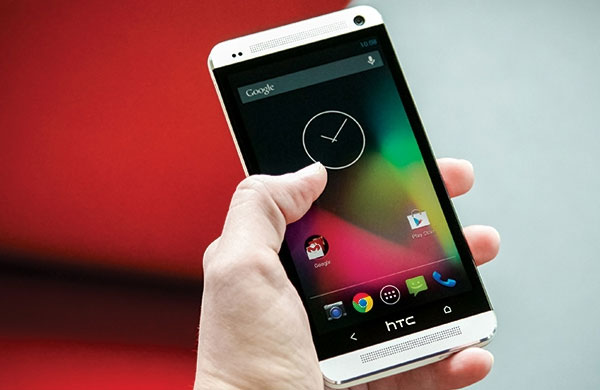 HTC One
If rumours are to be believed, HTC is looking to follow Samsung's lead by producing an Android-only handset. After Google announced it would sell a version of Samsung's Galaxy S4 with a stock version of the world's most popular operating system, HTC One may look to make up lost ground by following suit with its device.
Speculation from multiple sources suggests a 'Senseless' HTC One running Android 4.2.2 could be available as early as this summer in the United States, but is it a good idea?
Satisfy Critics
 Every HTC handset currently comes with its own Sense software installed over the top of the Android operating system. The Taiwanese manufacturer has used this highly customization interface for some time. However, several critics find the addition infuriating and inferior compared to Android.
Any stock Android HTC would therefore be welcomed by condemning commentators. Its range of Smartphones have long been praised for their aesthetically pleasing design and hardware specifications, only to be let down in some instances by HTC Sense.
News of the Samsung Galaxy S4 Google edition was greeted with widespread delight among the mobile community and HTC certainly hope a similar announcement would be greeted with the same positivity.
Risk Losing Talent
However, HTC also runs the risk of upsetting its own team of software developers. When you consider the recent exodus of top-level managers at the manufacturer, it might not be worth the risk.
Employees who have left the company in recent weeks include chief product officer Kouji Kodera, Asian chief executive Lennard Hoornik, director of global communications Jason Gordon and five other senior staff members.
Increase Interest and Generate Sales
As mentioned previously, HTC phones have gained a strong reputation for being top-quality handsets. However, interest in the company's range of smartphones has been dropping dramatically.
The company has blamed supply chain delays and poor brand awareness for its stuttering success, so any stock Android phone is sure to create some attention and excitement.
Any potential success would be warmly welcomed as HTC is struggling to stay profitable and remain competitive in a saturated mobile market. Monthly revenue for the first quarter of 2013 was less than two-thirds of the figure accumulated over the same period last year. Operating profits during this period are also down by a huge 99%.
Therefore, HTC may be well advised to swallow its pride and release a stock Android handset to generate lost interest and make some vital Smartphone sales.